Coming from a musical family, Harry was interested in brass instruments from a very young age.  He was given a cornet for Christmas at the age of 8, and he never looked back.  At the age of thirteen he gained a Music Scholarship to UppinghamSchool, where he studied under Dave Price.  After Uppingham he was awarded another Scholarship to Birmingham Conservatoire.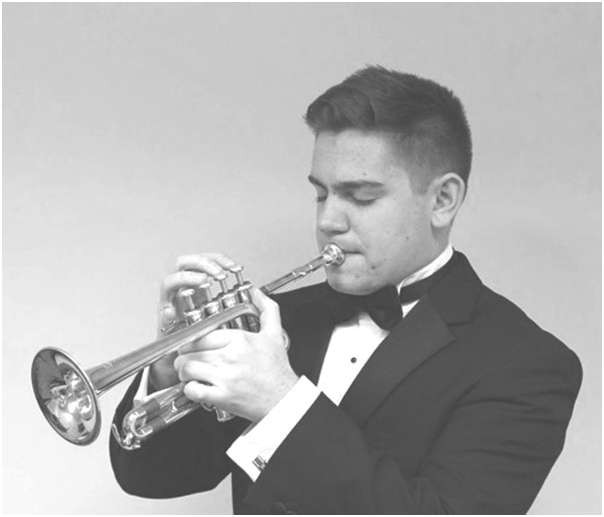 Harry is currently in his fourth year at Birmingham Conservatoire, studying under Andrew Stone-Fewings who plays for the Royal Shakespeare Company and Jon Holland, Principal Trumpet in the City of Birmingham Symphony Orchestra.  In addition to full-time study, Harry does freelance work all over the country, ranging from large orchestral works to solo performances such as tonight's concert.
Harry also plays in a Quintet and a ten piece band that performs regularly around Birmingham and the Midlands.  The ten piece band recently visited Whaley Bridge marching round the town as part of the Corpus Christi event centred at Whaley Hall.  A recent success was winning the Alfred Corfield Trumpet competition in Birmingham, where he played the Torelli Trumpet concerto you will hear tonight.